Wish Animation
page 2
We have wasted space that needs to be cropped and the time properties need to be set.
Open Animation Shop (Under File)
Open the saved Wish gif. You will see the frames displayed.
Click on the Crop tool.
Note the frames are numbered and the time delay shown.
Select the area to be cropped. Note all frames show the crop lines.
Check the 1st frame and then the last so everything you want is included.
The double click in the crop area.
Right click on the first frame. Click properties.
Set the time delay of the first frame. This will pause the animation for the time you set.
Name your animation by clicking on comments.
Here we have Lots of wasted space.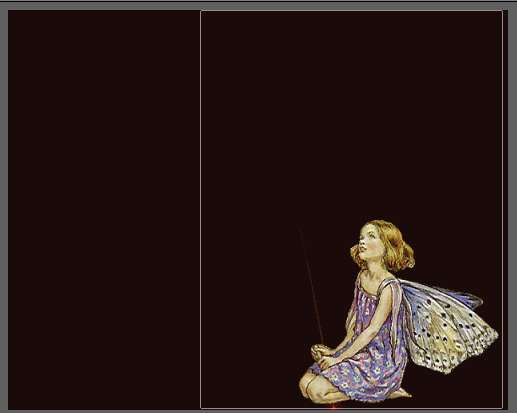 Check the cropped animation.
Here I clicked on the Last frame then right click to set the properties.
(I wanted the animation to start as soon as it was loaded)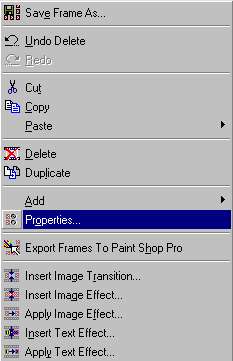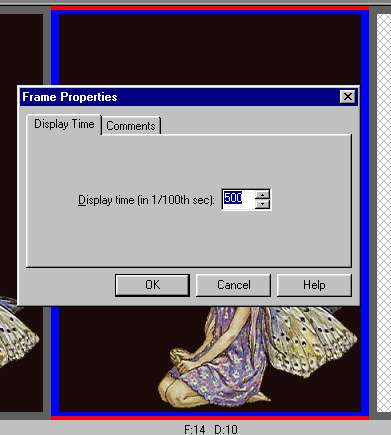 Click on Comments to add your name.
I hope you enjoyed this tutorial.