Flying Angels
Tutorial 9
Download this zip file with the
Angel in psp format and the Signpainter fonts.

Open a large image 500x500
Click on the line icon, Vector setting, Straight line.
Draw line from her heel to waist for your name.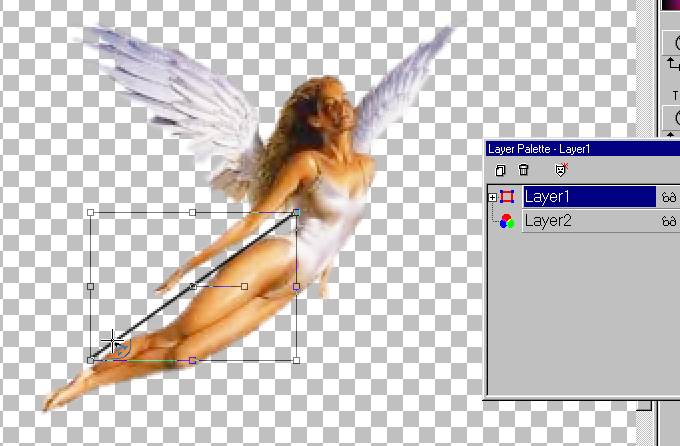 Add your name, floating setting.
I used white for the font.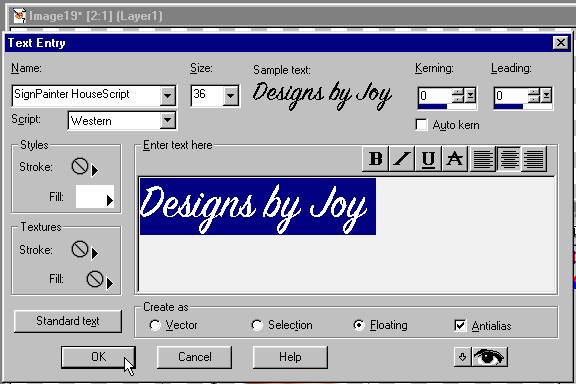 Delete the vector layer.
With the marquee still around the name....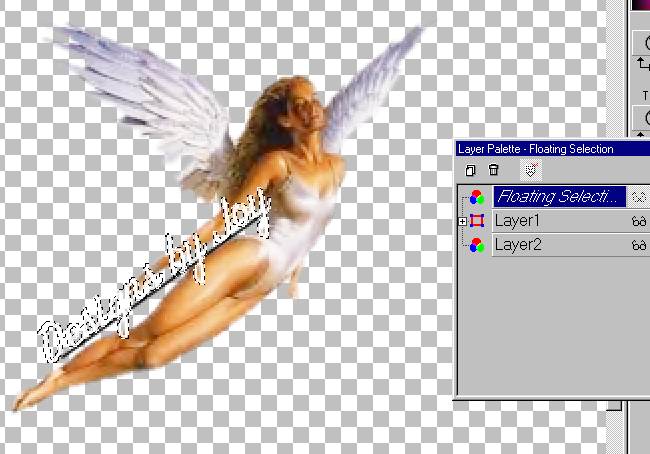 Add a layer under the floating layer,
Give your name a shiny bevel in blade pro.
Merge visible layers.

Duplicate the layer. X it out for now.
(This was an after thought. It's not shown here)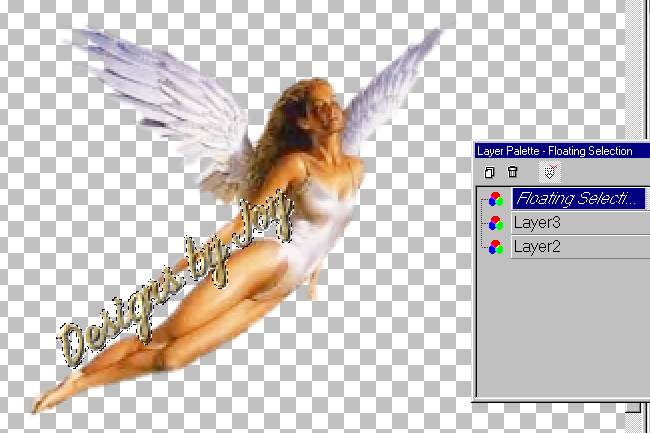 Open eyecandy or eyecandy 4000 (This is 4000)
Motion Trail with this setting.
(Eyecandy basic is free now, you can get it here.)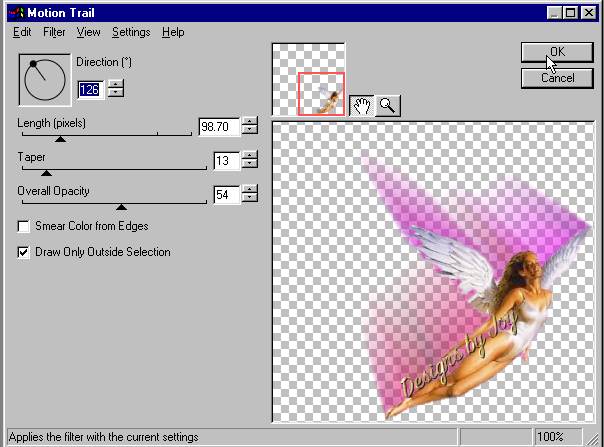 Position the Angel in the lower right corner.
Position the plain Angel on top of this one.