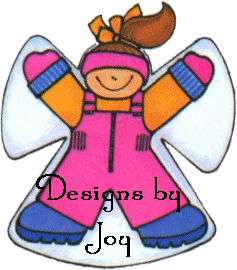 Zip file with the snow angel boy and girl.
Download and unzip the images.
Open the one you want to use.
Using the selection tool, trace around her arm
and down her arm pit. CLick on the arm to make it 'float'
add a layer under the arm and de-float.
Do the other arm the same way.
Fill in the white snow area with white.
duplicate the background and two arms
to a total of four each. Position the arms differently
and merge visible a body and two arms.
as the only part you are changing is inside the main image,
you can copy and paste each image as a new image.
see below.
I just thought of it, but it would be cute with
and arm going the opposite way too.
Like this
Save each as a psp.
Click for the animation wizard
Add image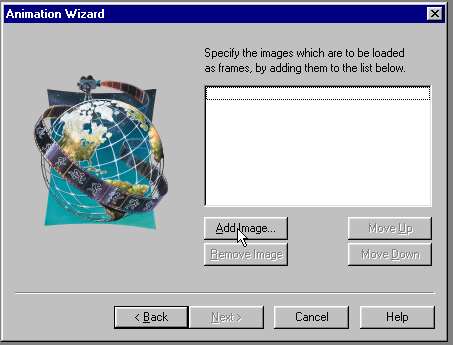 add them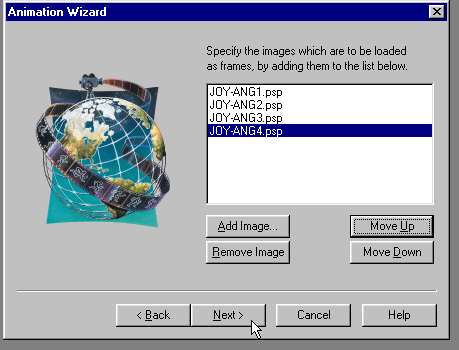 like this
CTRL A to select all the frames, right click and set the time.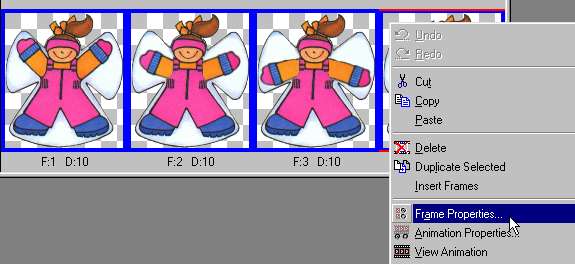 I set mine for 35
You can add your creation name and date if you like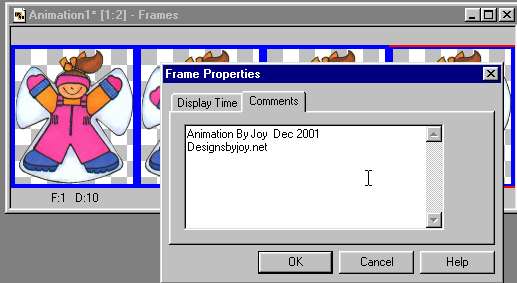 To add your name
New - same size as your snow angels
add the text
position text
duplicate the name frame to a total of 4 frames
Ctrl a to select all the frames,
Ctrl a to select all the frames of the name, copy

You will only see the first one but the rest will follow
Here is where many have trouble
Click on Customize and UN Check use these settings......
Set the blend with the color you plan to use most as a background.
TIP-- save the image as frames too in psp mode so you can easily change
the color of the background to match anything you do.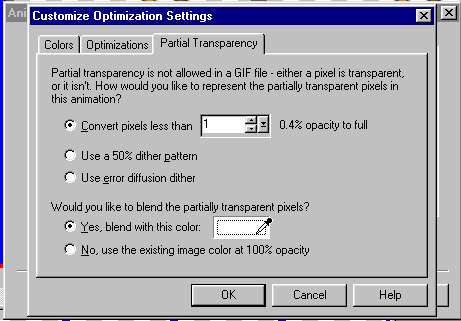 Note the thin white pixels...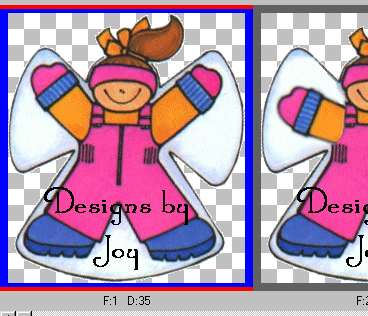 Here it is. all done.