Hello!
Welcome to the first tutorial for
Designer Tags.

You interpret this tutorial.
You don't need to do exactly as I do.
This is YOUR tag.
As long as it works for you.....Cool!
Let's get started!
READ and/or print the tutorials before starting!
This group of tutorials use blade pro, eyecandy and
Animation shop 3 extensively.
This is what we are making.
With your name of course. :)

It will show you how to stretch your fonts and
intertwine objects.
Click here for the zip file with the font, Elegance,
Blade Pro Gold Present and the tiny basket.
You don't need to install the font unless you want.
To use fonts, double click to open it, then minimize it.
Open PSP and a transparent image.
Click on the text icon. Set the Create As to Vector. (Shown)
Drop down the font window and pick Elegance. Size 72
I used black. I like the effect of Black and Gold.
Each vector letter will be on it's own layer.
Grab the corner and drag down.
Size it.
Open the layer palette, Right click, Convert to Raster
If you want two large letters,
repeat the steps.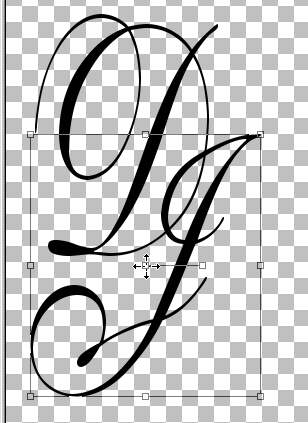 Add the rest of your name.
Keep this part small.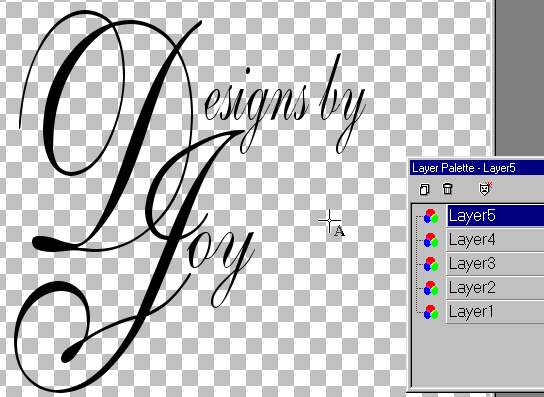 If you use two large letters
overlap them as shown.