Angle off the edge to match the font style.
Click on the White finger, Retouch.
I use this setting, click on the second tab.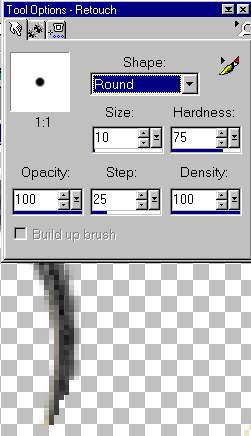 Click on Soften.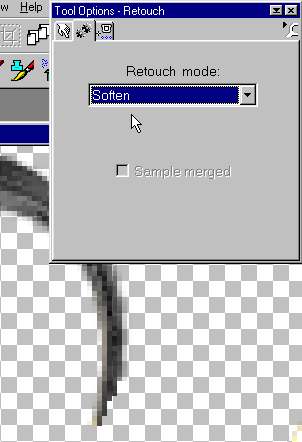 Touch the edge with the tool and click....
Not too much!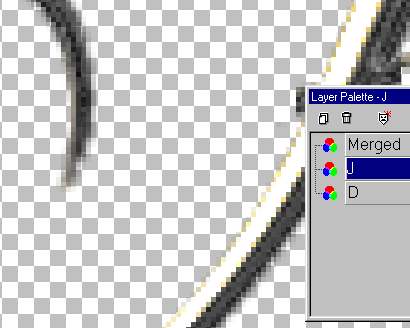 I use the same soften tool on the other loop.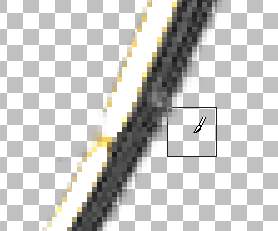 I don't like the different colors on the loop.
Click on the clone brush, this setting.
Right click just above the area to clone
then lightly clone by left clicking over the affected area.
That looks better!
Open the basket psp file.
CTRL C the basket/ Click on the Name image/ CTRL L to paste the basket.
Close the original basket image.
Here is something neat.
You are going to zoom in very close to erase the basket handle,
Click on Window/New Window.
This will bring up the window you are working on in
regular 1 to1 mode. So you can work in zoom but see the effect!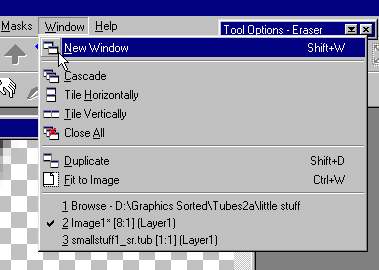 As it shows here.