Designer Tags
Tutorial 5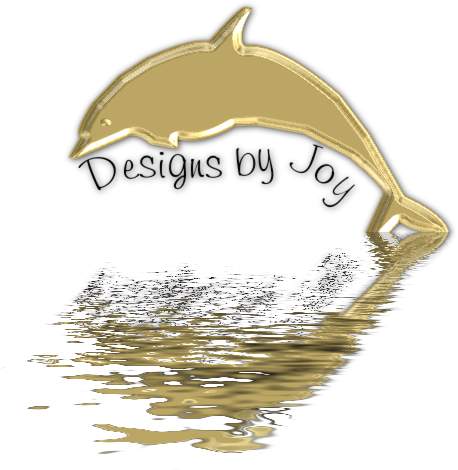 This tutorial shows how to use Dings (design fonts)

It also uses the shiny gold preset in Blade Pro from tut 1
and the flood filter by Blade Pro. ZIP File
Open a transparent image 500x500
Click on the dolphin font this is letter -f-
There are many to choose from.
Vector Setting-- Filled with white--I know it shows black
But white will save a step.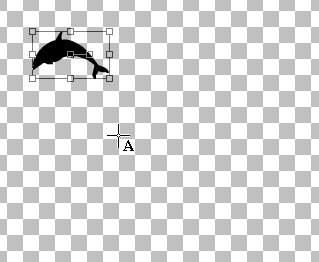 Pull out the corners until you like the size.
I tilted mine a bit also. Convert to raster.
Selection/ surround the dolphin, Fill with white.
(We have done this many times.)
Use Blade Pro Shiny Gold to give a nice gold finish to the Dolphin.
I went back and added a little dot for the eye.
I used the blade pro on the dot also.
---
Click on shapes/eclipse/vector setting I used a black line fill.
Draw an oval under the dolphin
Are you having problems in this area?
Click Here.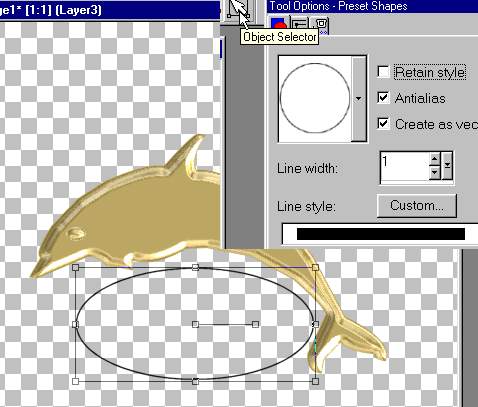 Click on the NODE icon.
Click on the tool palette/ Click on Node Edit
Click on the node mark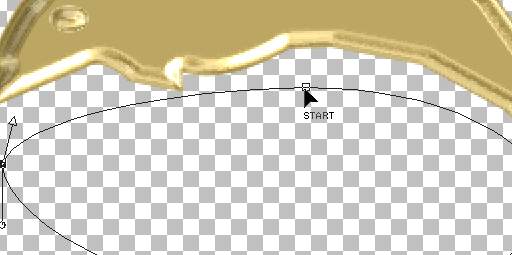 You will see two lines appear click and move the lines
to bend the circle the way you want.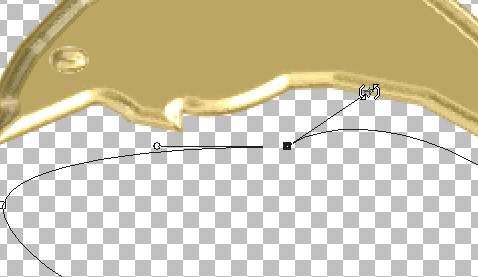 Like this.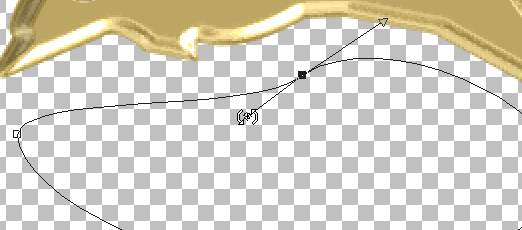 You can bend the lines in any way.
When you get it the way you want, click outside the
image to get the shape back.