Tutorial 14
Tagging Animated Gifs.
| | |
| --- | --- |
| Right click and save this gif. | |
This tutorial will show you how to add your tag (message) to
a gif. It will show how to enlarge the gif background.
Save the gif you want to use. Open Animation Shop.
Open the gif. You will see the frames. Click on the first frame/
hold the shift button down and click on the last frame. All should turn blue (Active)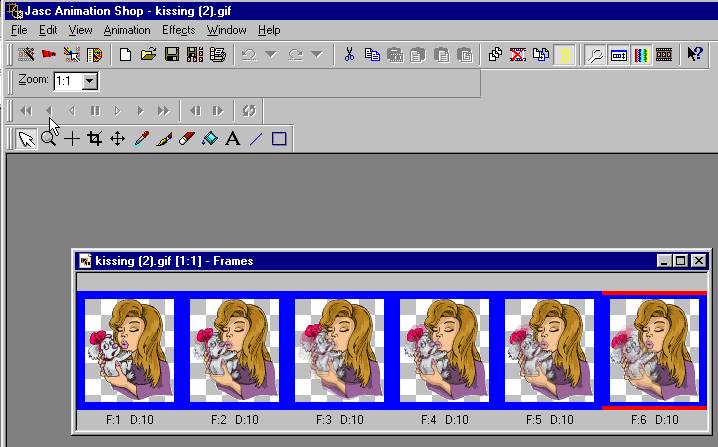 File/ Save Frames As
Save in psp format.
Make sure save frames as layers is checked.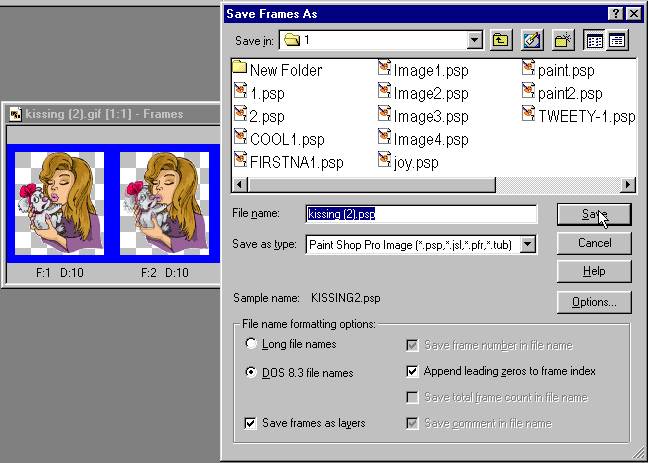 Open PSP. Open the new psp file.
We need to enlarge the gif background area to
add our message. Image/Canvas Size
You can enlarge to size you want.
We will crop it later.
This gif only needs 300x300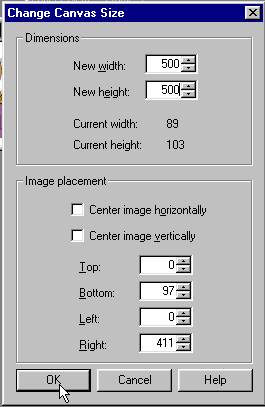 Now you have plenty of room.
We need to mark each frame in the same spot in order to
assemble correctly later. Add a 100% hardness - 25 brush size
dot to each layer in the exact same spot.
Now when you move
a frame you can position it exactly as needed.
Add a layer. Drag to the bottom of the layers.
Add your name.