Lets play with some
Neon effects!
I know, I make a lot of animated tags,
but they do look good. Let me know if your tired of them.
Here is a zip file with the nifty font used here and the roses.
Open a large image around 400x400.
Fill the background layer with black.
add a layer. Make a rectangle like above, In white.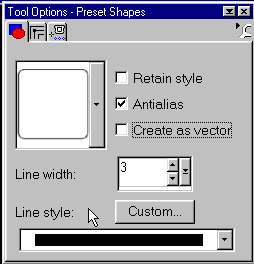 Add a layer, Add a name.
Add a layer, Add the line art image where you want it.
Shift D to duplicate the entire image. You will need it later,
just minimize it for now.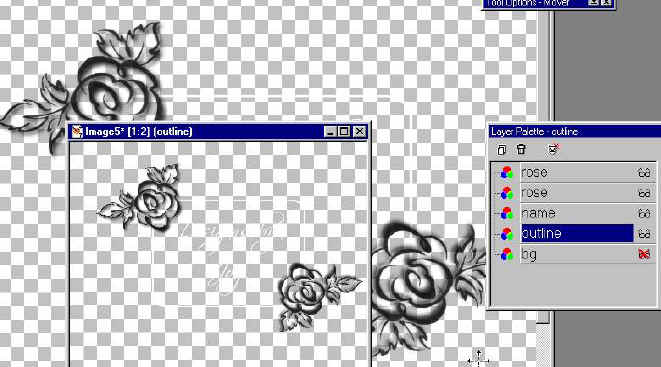 Click on the rectangle layer, I used Eyecandy 4000,
You can use the drop shadow 80% opacity.
Set 1 for the offset. Heavy blur.
If it doesn't work for you...email me.
I used this setting in Corona
use the colors you like.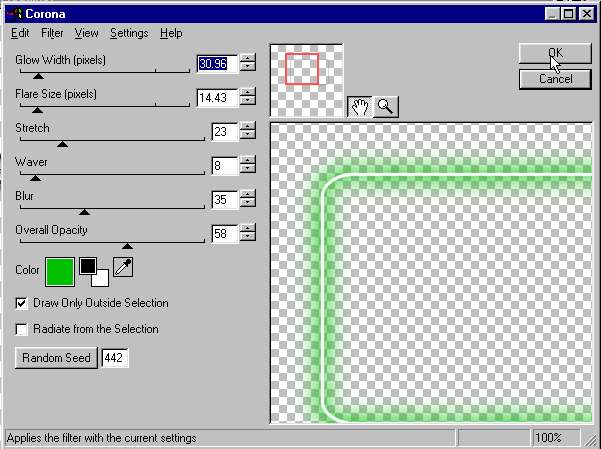 Click on the name layer, give it a color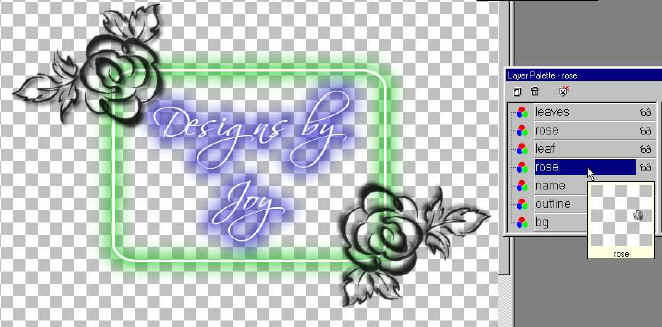 I separated the leaves from the roses making them another layer in green.
Color the roses.
When you click on the background layer to see it, the colors
really don't show up very well. And this effect looks best with black so.....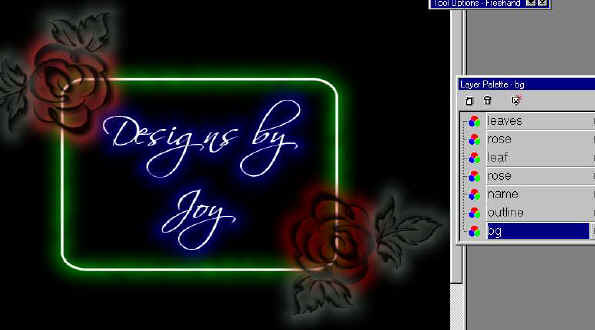 Click on each layer in turn, and apply the same corona with white.